Air date:
Fri, 07/12/2019 - 10:00pm

to

Sat, 07/13/2019 - 12:00am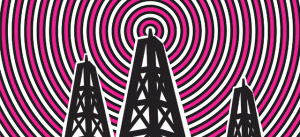 More Images: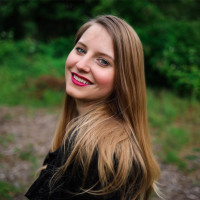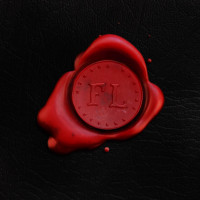 Sean is throwing yet another Friday night radio party
E. Wayne Jones is in the midst of a musical rebirth. After years of putting music on the back burner he is finally able to turn up the heat and totally immerse himself in his writing and performing. As a solo artist, he has entertained audiences from Atlanta, GA to Portland, OR and way too many places in between to count. Now energized with with a new band, he can easily live up to his mantra: "I have to play music, I have no choice" He draws from a deep well of originals and covers, heavily influenced by the sounds of the 60's, ranging from Johnny Cash to John Lennon. Note bending harmonica and driving guitar rhythm provide the backdrop to his tunes all coming from someplace deep within his soul.
https://www.reverbnation.com/ewaynejones2
https://www.facebook.com/ewaynejonespdx/
One December day in 2017, two songbirds, Camille Rose and Ashley Elizabeth, flew in to each other's paths in the Pacific Northwest. As winter faded and their love bloomed, the folk-pop of Complimentary Colors was born. 
Complimentary Colors dances through a rainbow of emotions with childlike joy as they play small, often unusual instruments behind their lush harmonies. Hear them explore their folk and country roots together, adding touches of the theatrical, while they steal your heart with their catchy, heartfelt tunes and the love that they share.
 "They're about to release their first full-length album "Live with the Supergroup" and are currently running a Kickstarter to support the project."
https://www.kickstarter.com/projects/complimentarycolors/complimentary-c...
http://www.complimentarycolorsmusic.com/
https://www.reverbnation.com/complimentarycolors
https://www.facebook.com/ComplimentaryColorsMusic/
HANNAH DIMO
"Right in the heart of NE Portland, Oregon, 26 year old Hannah DiMo is turning the heads of the towns major movers and shakers with her enthusiastic style. With monthly gigs everywhere from backyards to large clubs, Hannah and her band have been steadily on the rise as one of Portland newest musical acts that should not be ignored. 
Originally from the small oil town, Bakersfield, California, Hannah DiMo decided to make the leap to Oregon at the end of 2017 in search of a new scene to grow her music. Describing her music as mainly pop/blues/rock but also "whatever you'd like to call it" and a wink, Hannah writes melodic songs about love, social justice and heartbreak paired with savory guitar licks and beautiful vocals. Hannah is described by those who have worked with her as not only a well-studied musician but also a genuine person who wants to see everyone succeed and have a blast while they're at it 
Hannah has been actively gigging and recording since relocating to Oregon and her new music has already been featured on Salem radio station KMUZ's Local Roots NW show and Portland State University's college radio, KPSU. Hannah has plans to release an EP by the middle of 2019 featuring her full rock band which will be available right here on her website. Join her mailing list and follow her on Facebook (facebook.com/hannahdimosmusic) and Instagram @hannahdimo!"
https://www.facebook.com/hannahdimo
https://www.kickstarter.com/projects/hannahdimo/hannah-dimo-ep-release-sponsorship-opportunity
"PDX (punk) rockers French Letters set out to create a sound that will take you back to the golden age of pop-punk, emo, and post-hardcore.
Channeling the melodies of Blink-182 and the eclectic arrangements of groups such as Taking Back Sunday or Rise Against, the band set out to create songs with a diverse edge. Recently, French Letters wrapped up their debut album, a self-titled record which features 11 songs, each blurring the line between different genres and aesthetics. The full-length project started out as a compact EP, but eventually, the release evolved into a full-on record, since the band felt that a whole record was the best way to send their message across, sharing their vision with the audience.
From blistering fast tempos, to nuanced guitar arrangements and heartfelt vocals, anything goes.
French Letters set out to stay true to their musical influences, but instead of giving the audience a carbon copy of the sound of their idols, they managed to retain a personal and distinctive approach, with their richly nuanced arrangements."
https://frenchlettersvnc.bandcamp.com/
https://www.facebook.com/FrenchLettersVNC
Update Required
To play the media you will need to either update your browser to a recent version or update your
Flash plugin
.