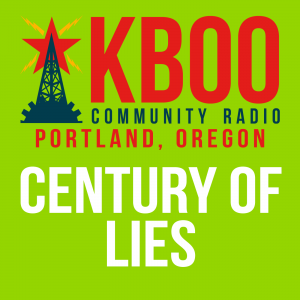 Subscribe to podcast
Produced for (Program name):
Century Of Lies is a weekly half-hour show focused on drug policy reform and the failed war on drugs. The show explores public health, criminal justice, social justice, and other policies related to drugs in the US and abroad, and includes news reports, commentary, interviews, and other recorded segments. Century of Lies is a production of the Drug Truth Network and is syndicated via the Pacifica Foundation Radio Network.