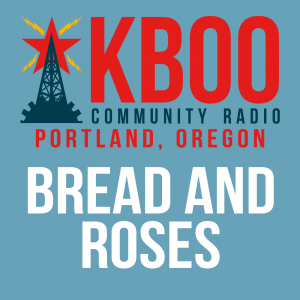 Subscribe to podcast
Every Friday from 6:00 PM to 7:00 PM.
Bread and Roses is a collective of women-identified radio activists. We offer feminist public affairs programming. We give voice to those working for social justice and equity, globally and locally. We strive to challenge systems of oppression. All this, and we have fun!

Bread and Roses highlights the achievements of women artists, activists, athletes, scholars and innovators. We strive for programming excellence and collaborative efforts, providing access and training to women.