Air date:
Sat, 10/31/2020 -

6:00am

to

9:00am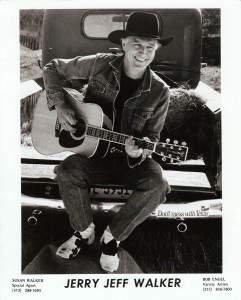 More Images:
Join Dad (Robert Parish) and Graham (Graham Parish) for a three-hour ride
down a pickin', grinnin' and screamin' supernatural highway as the father-son
duo digs deep into their Halloween-themed country music archives. They'll be featuring
music about ghosts, ghouls, graveyards, undertakers, vampires, zombies, assorted
monsters, and crossing over to "the other side." 
And, to celebrate the life and legacy of Jerry Jeff Walker, Dad and Graham willl close 
out the three-hour block with four of their favorite Jerry Jeff tunes. 
ARTIST -  SONG
Bora Minivitch Ghost Walk
Pickin' On Series Evil Ways
Julia Davis Burning Cars
Loretta Lynn The Devil Gets His Due
Mel Parsons Bones
O'Hellos Danse Macabre
Genevive Wolf Dead Man's Party
Rachel Brook The Blackbird
Alison Krauss Ghost in this House
The Mann Sisters Halloween Night
Pickin' On Series Bang Bang
Bewitched Bewitched Theme
Addams Family Addams Family Theme
Los Straightjackets The Munsters Theme
The Ventures The Twilight Zone
Johnny Cash Ghost Riders in the Sky
Jace Everett Bad Things
The Harry Potters My Teacher is a Werewolf
(Hour 2)
ARTIST SONG
Louie Zong Ghost Choir
Buck Owens Monster's Holiday
Bobby Bare Marie Laveau
Leo Kottke Sonora's Death Row
Alan Jackson Midnight in Montgomery
Willie Nelson Gravedigger
Marty Robbins Devil Woman
Hayseed Dixie Monster Mash
The Scary Toys I'm Dracula and I Love Rednecks
The Harbor Union Ghost of this Town
David Allen Coe The Ride
The Devil Makes Three Dead Body Movin'
Ray Stevens Sittin' Up with the Dead
Pickin' on Series Superstition
Pickin' on Series Thriller
Pickin' on Series Bad Moon Risin'
KBOO PLAYLIST. Graham and Robert Parish
(Hour 3)
ARTIST SONG
Los Straightjackets Ghostbusters Theme
The Bloody Jug Band The Forest of Bloody Unicorns
The Bloody Jug Band The Undertaker
The Bloody Jug Band Reaper Madness
John Fogerty Haunted House
Doc Watson Lonely Tombs
John Fogerty Eye of the Zombie
Commander Cody Rockabilly Funeral
Jackie Morningstar Rockin' in the Graveyard
Brian Setzer Hoodoo Voodoo Doll
Jerry Jeff Walker Leavin' Texas
Jerry Jeff Walker Desperados Waiting for the Train
Jerry Jeff Walker Driftin' Way of Life
Jerry Jeff Walker Mr. Bojangles
Jerry Jeff Walker The Stranger (He Was Kind)
Kay Land and Wade Denning H-A-Double L OW (Halloween)
Update Required
To play the media you will need to either update your browser to a recent version or update your
Flash plugin
.