Air date:
Wed, 08/30/2017 -

11:00am

to

12:00pm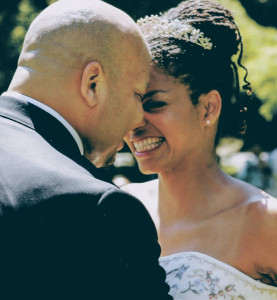 More Images:
then a look at the Chicago Quarterly Review's South Asian American Issue
Today Sarika Mehta speaks to Dr. Vanessa Grubbs about her memoir Hundreds of Interlaced Fingers....later in the show Moazzam Sheikh talks about curating the South Asian American Issue of the Chicago Quarterly Review.
Vanessa Grubbs - A young, hopeful doctor's memoir—an unforgettable love story and an informative journey into the world of medicine and kidney transplantation that ultimately asks: What does it mean to let go of something that you love, even if it is life itself?
When Vanessa fell in love with Robert, she had no idea that the relationship would thoroughly transform her life. Robert suffered from end-stage kidney disease, which required him to endure years of debilitating dialysis to stay alive, at least until his failed organ could be replaced by a kidney transplant. Although Vanessa was a primary care doctor, she developed a deeper understanding of the difficulties Robert faced with dialysis and in finding a donor. Despite their being early in their relationship, she volunteered one of her own kidneys—and discovered that she was a match. This life-affirming experience forged a bond that would become a pillar of Vanessa and Robert's marriage—and the beginning of her new career.
Motivated by Robert's experience and her newfound knowledge, Vanessa became a nephrologist—a kidney doctor—and discovered far more about the realities of the specialty. Shaped by Vanessa's remarkable experiences as a doctor, a woman of color, a mother, and a kidney donor, Hundreds of Interlaced Fingers is a love story, an exposé, and a clarion call for us all to consider the dualities of both loving and letting go.
Moazzam Sheikh - An anthology of an emerging wave of South Asian writing that unashamedly explores issues of otherness and marginalization.  
The rich hues that paint the cover of independent literary journal Chicago Quarterly Review's South Asian American Issue are colors typically associated with South Asian cultures: reds, oranges, blues, and greens; falling raindrops symbolizing narratives of loss and displacement that are expected of South Asian writers. The real surprise lies inside, within the collection of short stories, poems, and essays edited and curated by Moazzam Sheikh.
The stories stretch across continents: the South Asian homelands represented as much as the migrant's experience in the Northern Hemisphere. This is an anthology of an emerging wave of South Asian writing, with every author and poet appearing to be intent on pushing back the parameters of literary space conceded to 'brown' writers.
In his introduction to the volume, Chicago Quarterly Review's (CQR) guest editor Sheikh notes that South Asian American writers are generally a 'fractured bunch', their 'competing master narratives' a stumbling block in achieving a cohesive identity. Differences exist within and outside, with stereotyping placing the South Asian American writer and their art in a convenient little box labeled 'brown'.