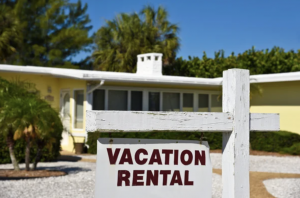 Vacation rental company Airbnb announced on Tuesday that hosts in Oregon will soon be blocked from initially seeing the full name of guests, in an experiment aimed at curbing discrimination against Black travelers.
For two years, starting Jan. 31, vacation landlords in Oregon offering rentals through Airbnb will be able to see only the first initial of prospective guests. The guests' full names will appear only after the booking is confirmed.
Airbnb spokesperson Liz DeBold Fusco said the policy change is an experiment in one state. DeBold Fusco said, "Given that the impact of this change is unknown, the implementation will be limited to oregon."
The change is linked to the 2019 settlement of a lawsuit by three Black plaintiffs who said the site allowed rental owners to discriminate against customers based on race.
Airbnb added, "As part of our ongoing work, we will take any learnings from this process and use them to inform future efforts to fight bias."