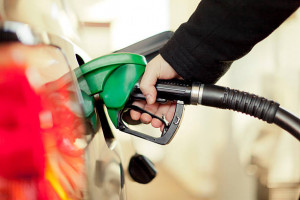 Gas prices in the Portland area are at near record highs and are expected to keep climbing due to the Russian invasion of ukraine. According to AAA Oregon/Idaho, last week the Oregon average price for regular gas rose $0.05 from $3.98 to $4.03/gallon.
Russia is one of the top three oil producers in the world, along with the U.S. and Saudi Arabia. There are concerns that with the severe economic sanctions the U.S. and other Western nations have imposed, Russia could retaliate by withholding oil from the global market. Europe, in particular, depends on oil from Russia.
The increase in the price of oil has led to higher pump prices in the U.S. with gas prices climbing in all 50 states. The national average for regular gas jumped $0.09 to $3.62/gallon. 
The states with the most expensive gas prices are California - at $4.84/gallon, and Hawaii - at $4.57/gallon. The other states in the nation with averages above $4 a gallon are Oregon, Washington and Nevada.
AAA Public Affairs Director Marie Dodds said, "Russia's invasion of Ukraine and the responding escalating series of financial sanctions by the U.S. and its allies have given the global oil market the jitters with crude climbing above $100 per barrel. Like the U.S. stock market, the oil market responds poorly to volatility and the unknown."