Air date:
Fri, 03/26/2021 -

8:00pm

to

10:00pm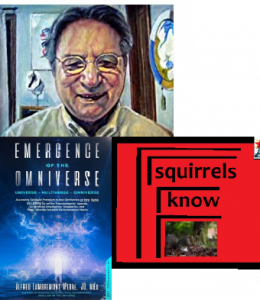 Protocols of Galactic Interaction
On this episode, join Ender Black with acclaimed researcher, activist, author, futurist, Alfred Lambremont Webre, JD, MEd, graduate of Yale Law School and a former Fulbright Scholar. He has taught economics at Yale University and constitutional law at the University of Texas. He is the former general counsel to the New York City Environmental Protection Administration, former director of the 1977 Carter White House Extraterrestrial Communication Study, and former NGO delegate to the United Nations. His involvement with the study of the UFO phenomenon includes work with the Carter Administration and with the prestigious Stanford Research Institute. Author of Exopolitics: Politics, Government and Law in the Universe, where he reveals that we live on an isolated planet in the midst of a populated, evolving, and highly organized inter-planetary, inter-galactic, and multi-dimensional Universe society. Since the publishing of this book, he is known as the founding father of Exopolitics, the new political science of outer space, the science of relations between human society and other intelligent civilizations. 
On his latest book, Emergence of the Omniverse, third book in his Omniverse Series, Mr. Webre reveals that science-based evidence exists that fully supports the dimensional ecology of the omniverse among our universe, the universes of the multiverse, and the spiritual dimensions, which are no longer mere matters of belief or faith, but reportedly the very drivers and creators of the material universes of the multiverse.
We talk about the upcoming Protocols of Galactic Interaction, the concept of Galactic Law, the value of animal beings and nature, and the benefits of doing practical things in order to create the space for this magnificent process to occur.
Super cool conversation, fascinating subject, and crucial matters for the future of our planet and global civilization. Food for thought for the days ahead: our new galactic age in our horizon. 
-------------------------------------------------------
If you are a Canadian citizen, be aware of Petition e-3295 >> HERE
-------------------------------------------------------
Update Required
To play the media you will need to either update your browser to a recent version or update your
Flash plugin
.