Air date:
Fri, 07/22/2022 -

8:00pm

to

10:00pm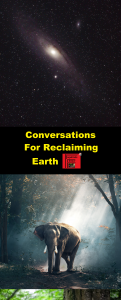 Join Ender Black on another night of transcendence! On this episode, we show you what Squirrels Know is all about. To be able to declare the real truth for all ears to hear. The truth of cosmic grandeur, eternal existence, perfect beingness, all present in our fellow beings on the planet, however terribly dormant in the human aspect of the planet. But this is not our fault! Our planet is a real crazy experiment that goes far beyond some baddie alien colonists doing horrific things to enslave and control. Whoaaa. Whaaaaa??! Here on this show we certainly took the red pill, and bolted through that door as soon as Morpheus opened it lol. Just how it is.
On this occassion, we will play for you excellent audios to inspire and incite personal power! First by listening to powerhouse speaker Mel Robbins, on a chat with Tom Bilyeu. Mel is an expert at telling it how it is, especially to her target audience of hard working, average moms and dads who want to get out of the mental prison they're in to become the best of themselves, for themselves, their kids and everyone around them. Here she talks about the "5 Second Rule", a really neat trick she created with the power to change your entire life by rewiring specific centers in your brain that can effectively activate your innate superpowers of creativity! Many corporate suits are certainly benefiting greatly from this tactic, as well as professional athletes, successful artists and budding starseeds. Just ask Ender! He's becoming quite the expert at this strategy. It only takes 5 seconds to reprogram, upgrade and rewire that gorgeous super computer sitting inside your head!
We'll also showcase segments of conversations exclusively produced for Squirrels Know, with Laura Eisenhower (galactic historian, astrologist, speaker), Caroline Cory (documentary filmmaker, producer, director) and seasoned veteran Alfred Lambremont Webre (pioneer on the field Exopolitics and author on the concept of Omniverse). All on-the-ground activists in the field of galactic awareness and cosmic integration. For the full conversations, just press the names:
░░▒░░█░ 
░░▒░█ 
░░░█ 
░░█░░░░███████ 
░██░░░██▓▓███▓██▒ 
██░░░█▓▓▓▓▓▓▓█▓████ 
██░░██▓▓▓(◐)▓█▓█▓█ 
███▓▓▓█▓▓▓▓▓█▓█▓▓▓▓█ 
▀██▓▓█░██▓▓▓▓██▓▓▓▓▓█ 
░▀██▀░░█▓▓▓▓▓▓▓▓▓▓▓▓▓█ 
░░░░▒░░░█▓▓▓▓▓█▓▓▓▓▓▓█ 
░░░░▒░░░█▓▓▓▓█▓█▓▓▓▓▓█ 
░▒░░▒░░░█▓▓▓█▓▓▓█▓▓▓▓█ 
░▒░░▒░░░█▓▓▓█░░░█▓▓▓█ 
░▒░░▒░░██▓██░░░██▓▓██
Consciousness To The Top!
 
Update Required
To play the media you will need to either update your browser to a recent version or update your
Flash plugin
.