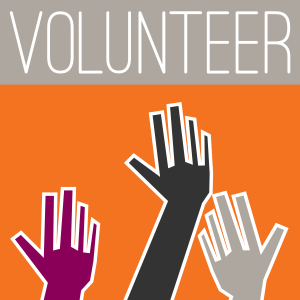 Published date:
Tuesday, August 1, 2017 - 9:00pm
It's now possible to sign up for trainings, and some volunteer shifts online.
KBOO has hundreds of amazing volunteers, who do everything at KBOO.  Volunteers staff the front desk, and the phones during membership drives; they help maintain the physical building, and audio equipment; they create thoughtful and inspiring public affairs programs, and do investigative reporting; they keep us together with music and poetry and theater arts' and more.
To help us make sure we are able to keep in touch with our volunteer community, we are now using Volgistics, a management tool.   This will help us keep in touch volunteers, and track the valuable hours that you spend volunteering- those hours often qualify as in-kind donations to KBOO, which is really important in some grant applications.  We also want to make sure we can focus our email communication to help connect volunteers with opportunities that will be meaningful for them, and get KBOO's needs met, too.  

With Volgistics, volunteers have the option of receiving text notifications instead of, or in addition to, emails. 
If you are a KBOO volunteer, and you haven't created your own login on Volgistics, please take a moment and do that now.  Be sure to indicate weather you want to receive text notifications.   To get started, please go to this link  https://www.volgistics.com/ex2/vicnet.dll?from=296732 and login with the email address you receive email at from KBOO-- if you want to change that email address, you can do that after you first login. The first time you login, please click on "need a password".  Please fill out the information in your profile, including date of birth, update your contact information, and let us know when you are available to volunteer, and what you are most interested in doing.

Here's a link to the help page, so if you have questions, you can check out this information.
https://www.volgistics.com/ex/help.dll?ACT=21&HID=&TOPIC=1148­

This new system will allow us to post "help wanted" notices, so when you are looking for more to do with KBOO, you can login, check out the listings, and schedule yourself to help!
If you aren't a KBOO volunteer yet, please fill out the online volunteer interest form at this link http://kboo.fm/volunteer-application  and come to an upcoming volunteer orientation!  The next couple of orientations will be held on Monday, August 7th, 6 - 8 pm, and Thursday, September 7th, 6 - 8 pm. 
Please let me know if you have any questions or feedback- we are always working to improve your volunteer experience.

Thanks so much!
ani

503-231-8032 ext 213