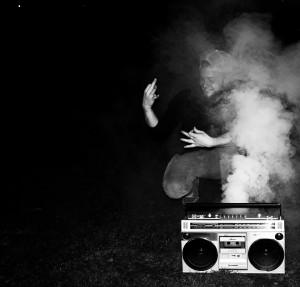 Roane Namuh and other butters
Rain, cougar sounds, and podcasts held us this week!  So much good stuff on the interwebs, and on the way to the city.  We'll keep you posted.   So have you been checking into the Fader Podcasts?!?!  Don't be silly- super good mixes, and playlists to see where to go get em- check it here.   Also Plug Research has some new new to give you- a free compliation of some dope folks like Sonnymoon, Thavius Beck, and Sene.  NBD- just a blueprint for what they'll be lacing us with this Spring- don't sleep.  Click here.
So Roane Namuh will be in the building at The Soundbox tonight.  Roane Namuh, usually behind the counter at 360 vinyl has been a super busy fella- first putting out "Okhandsignal"  (Yeah boyee! also on wax) last year- Smooth songs, with a high nod to Roy Ayers,  downbeats, and samples from a digger's paradise.  Listen and download a bonus track from the album:
Then he teamed up with The Dropping Gems kids, and did a podcast- Ok wait!   Can I just talk about how fresh The Dropping Gems team is currently?  And it's local!  Check out the Podcasts, and some smashing events coming up soon.  Ok now that I'm on that- we say bye to The Fix- old news!- but hello to Connected- happening on Saturday Nights at Saucebox, this is a "grown folks' party, with some of the dopest dj's in town.  Check that.  Now where was I? 
Ok.  This year it was Dropping Gems, and a dope EP with Reva Devito.  Listen and stalk here:
 But yeah he'll be in the studio talking,  about his albums, his crew, and general what it dos.  He'll probably drop dope cuts too.  Starting at 10pm tonight- tune in.