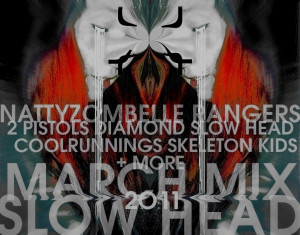 Why not March to the awesomeness of the slump?   Although you know the Ides of M4rch are almost here.  Welcome planet Mars Peoples!!!  Welcome to the Epic-dome!  Who hates that word?  $L∅W HE▲D knows all about it.  
Oh Yeah!- A couple of things:
A. Who DOESN'T know about SoundCloud hella sleepth.