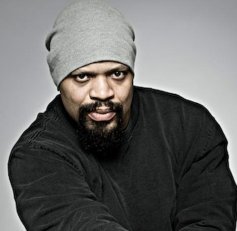 Produced for (Program name):
Mic Crenshaw is the former Station Co-Manager for KBOO Community Radio (2014-15)
Mic is an independent Hip Hop artist, social justice activist and educator who combines his skills and passions into what is called Cultural Activism.
Crenshaw was a co founder of Anti Racist Action in the late 80's and has been teaching in schools and universities since then. Mic is the Lead Organizer in the U.S. of the Afrikan Hiphop Caravan and has toured numerous African countries as an artist and organizer.
Mic is the Political Director for Hip Hop Congress and co founder of Global Fam, an organization that partnered with Education Without Borders to establish a computer center in Burundi Central Africa.